The 2021 International Conference on Big Data and Intelligent Algorithms (BDIA 2021) was successfully taken place on July 9-11, 2021 in Chongqing, China. All accepted papers of BDIA 2021 have been published by IOP Conference Series in Volume 1994 and have been indexed by EI Compendex and Scopus.
——————————————————
The 2022 2nd International Conference on Big Data and Intelligent Algorithms (BDIA 2022) [2022年第二届大数据与智能算法国际学术会议] will be held in Beijing, China during July 29-31, 2022. BDIA 2022 dedicates to creating a platform for academic communications between specialists and scholars in the fields of Big Data and Intelligent Algorithms. The conference will create a path to establish a research relation for the authors and listeners with opportunities for collaboration and networking among the universities and institutions for promoting research and developing technologies. BDIA 2022 welcomes all high-quality research papers and presentations from related research fields.

Focused on hot research topics and difficulties in big data and intelligent algorithms, this conference will explore cutting-edge technologies, share typical study cases and encourage scientific innovation in this field. Renowned experts and academics in relevant fields will be invited to this conference to deliver keynote speeches, present reports, and exchange ideas with attendees on research advancements and challenges.
Official Chinese Website: https://www.ais.cn/attendees/index/ZVM7VV
Submission Deadline:

June 30, 2022 July 22, 2022

Registration Deadline:

July 26, 2022

Conference Date:

July 29-31, 2022
Notice: Dear scholars, given the pandemic of Covid-19 in various areas in China, the Organizing Committee has carefully decided to hold the conference online. We sincerely apologize for any inconvenience caused to you.
Publication
All papers, both invited and contributed, will be reviewed by two or three experts from the committees. After a careful reviewing process, all accepted papers of BDIA 2022 will be published in the conference proceedings and submitted to EI Compendex, Scopus for indexing.
所有的投稿都必须经过2-3位组委会专家审稿,经过严格的审稿之后,最终所有录用的论文将提交至EI和Scopus检索。
All accepted papers of BDIA 2021 were indexed by EI and Scopus!
上一届论文在会后3个月左右完成EI和Scopus检索!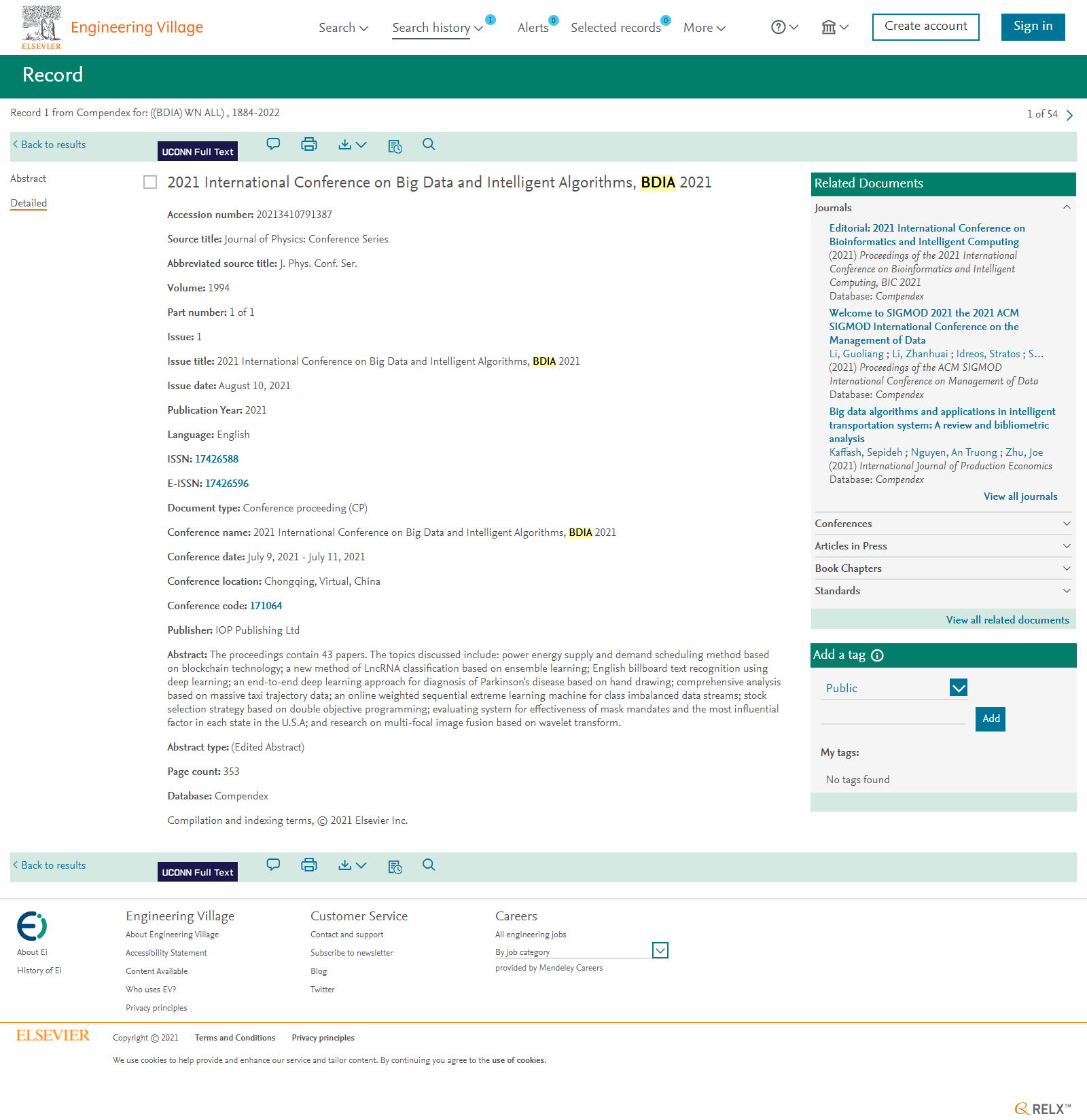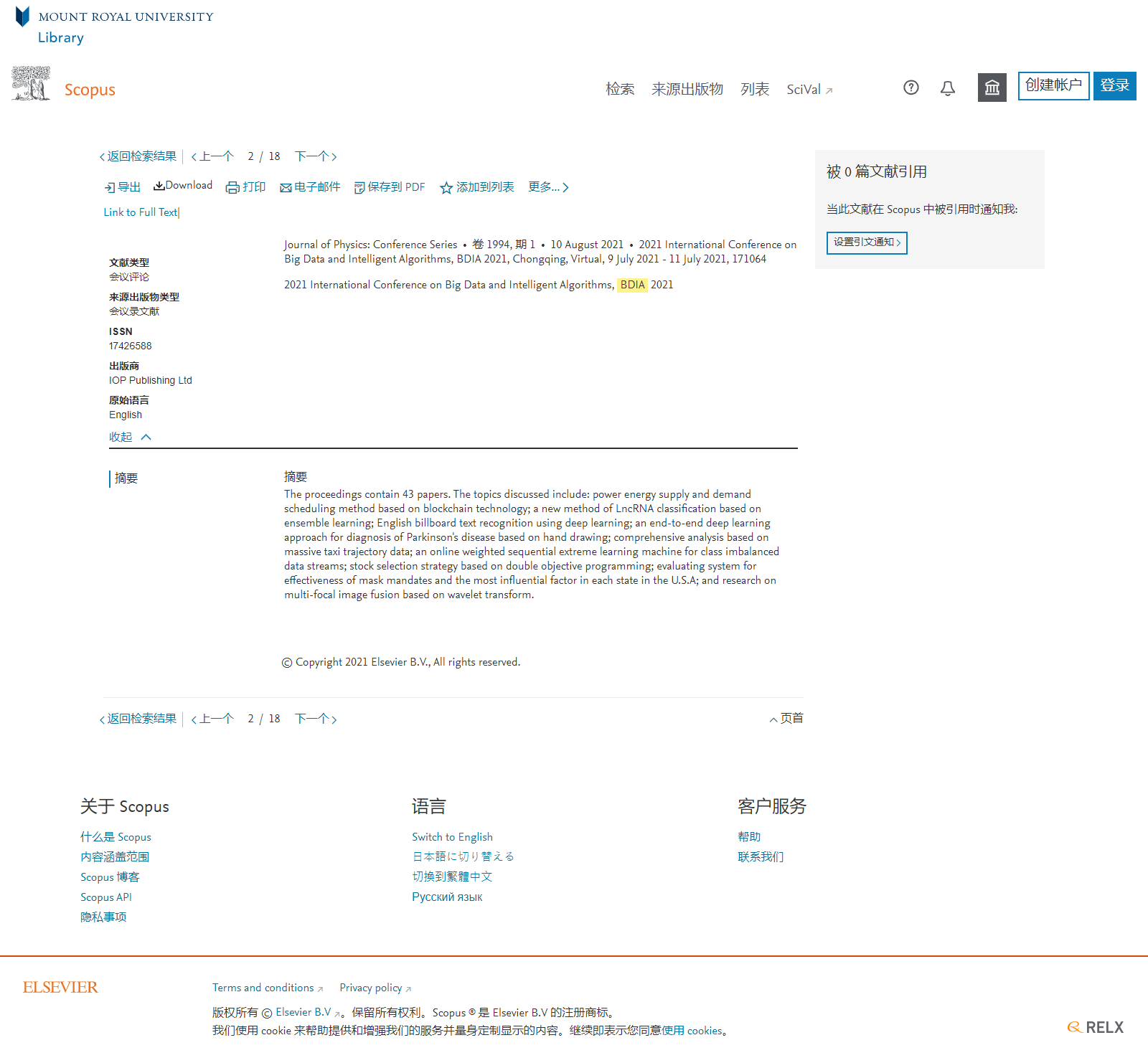 Submission
Registration
Template
Contact
WeChat: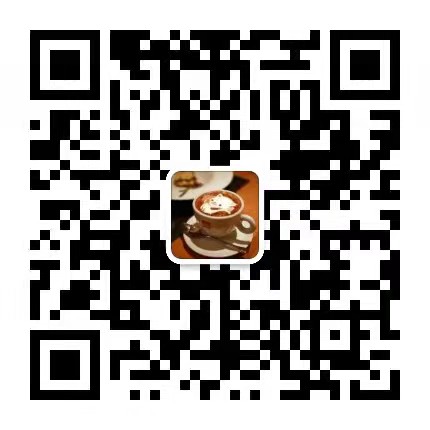 Phone:
+86-13432066330
QQ:
239198338
E-mail:
icbdia@163.com